Meet Dr. John Marty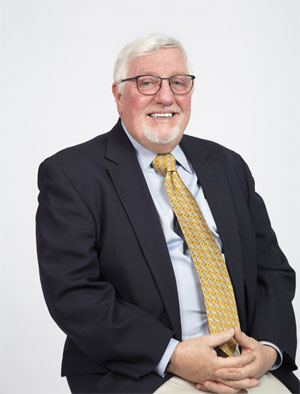 John A. Marty was born the oldest sibling with four sisters to follow in Ross Township, a suburb of Pittsburgh, PA. He graduated from North Catholic High School in 1972. Growing up, he played football and enjoyed hunting, fishing and hiking (which he still does today). Dr. Marty also played in the youth band at church. After graduating from Bethany College in 1976 with a degree in biology, he then enrolled at Duquesne University to major in microbiology. He worked many jobs going through school including professor student assistant, ambulance driver, phlebotomist, construction crew and construction crew supervisor. While attending Duquesne University he was still uncertain about his future. One day while cleaning the siding of a neighbor's house, the woman came out and they started to talk. She said she was going to a podiatrist and recommended he consider this as a career. He spoke with Dr. Cercone, her podiatrist that week and from that day on he knew what he wanted to do professionally.
Dr. Marty received his Doctor of Podiatric Medicine degree from the Pennsylvania College of Podiatric Medicine (part of Temple University) in 1983. At the end of medical school, he met his wife, Marion. Dr. Marty performed his surgical residency at Pittsburgh Podiatry Hospital, he opened his private practice in Kittanning and married Marion.
He selected Kittanning when he became familiar with the area while working with Public Health Services during medical school and providing services in an area which experienced a shortage of podiatrists. With family and friends, he was able to remodel a building into his current office practice.
Dr. Marty considers podiatry a very important part in medicine. He has held several offices within the Pennsylvania Podiatric Medical Association, including President in 1996. He has published articles on Podiatric medicine and is the editor in chief of the Goldfarb Surgical Board Review text. Dr. Marty has received the "Podiatrist of the Year" award in 1999. In 2001, he received the prestigious "Dr. Edward McQuaid Award" for his endless hours in continuing education of Podiatrists and was inducted into the "Gallery of Success" at Temple University. Dr. Marty currently serves as President of the Educational Foundation of PPMA and is currently working on a web-based education program for podiatric surgeons.
Dr. Marty loves practicing in Kittanning, he and his wife Marion worked in the practice for 33 1/2 years until Dr. Michelle Sparks became owner in January 2018.
Working with Dr. Sparks has been terrific, and the transition has been smooth. The staff, who have been with the practice for up to 32 years have been a tremendous asset for Ankle and Foot Care, Inc. and in this transition.